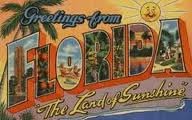 It turns out, election-year politics may force Florida lawmakers to delay voting on any major gambling bills until 2015, according to the Tampa Bay Times.
Gov. Rick Scott is up for re-election and apparently does not want to get bogged down in a controversial debate about gambling. Lawmakers in Tallahassee are wrestling with a bunch of thorny issues surrounding gambling, including whether to legalize slot machines at racetracks; allow major commercial casino resorts; or renew a gambling pact with an Indian tribe.
Senate Gaming Committee Chairman Garrett Richter, R-Naples, told The Times a modest bill that tightens loopholes may be all that gets passed this year, while the bigger gambling issues wait another year. "If an election year has any influence, it could influence the magnitude of what's undertaken," Richter told the paper.
As is often the case, lawmakers prefer to work out gambling deals in the backroom so as not to cause much public attention or media scrutiny until it is too late. (See Pennsylvania, Massachusetts and New York for recent examples of where gambling was legalized with little public debate.) Not to mention, lawmakers often prefer to use the election year to raise more money from gambling interests and then return the favors later.
Gov. Scott knows gambling is a controversial topic that does not have wide public support. So rather than risk upsetting voters, it appears he will follow the advice of Scarlet O'Hara, who famously said at the end of "Gone With The Wind": "Tomorrow is another day."