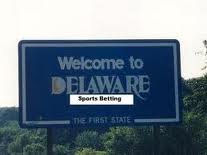 Here is a peak at the future for other states that get into the casino game.
Delaware used to generate millions in tax revenue from its three casinos. But competition from surrounding states killed the golden goose.
So now, Delaware lawmakers – who are beholden to the gambling industry - are scrambling for ways to help the casinos make money. Last year, Gov. Jack Markell gave the casinos an $8 million bailout. Then he appointed a panel to come up with other ways to help the casinos. Here is some of what the panel is recommending:
* Eliminate the annual $3 million table games fee paid by the casinos.
* Slash the tax rate the casinos pay on table game revenue from 29.4 percent to 15 percent.
* Split 75 percent of the costs for slot machine vendors and fees, rather than have the casinos continue to pay the full amount.
The moves are expected to cost the state $20 million. What other businesses could get such concession from the government once profits dropped? Only when you give large enough campaign contributions will lawmakers do what you want.
The concessions underscore what other states face once their casino revenues drop – as in happening in many states now that the gambling market has become saturated. Once states get hooked on gambling, the lawmakers are forced to do whatever it takes to help prop up the casinos. Just goes to show that the House always wins.