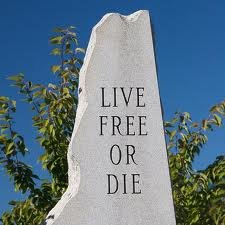 The casino industry almost always gets its way in state capitals - once the lobbyists and campaign contributions roll in. But a majority of House members in New Hampshire voted down a plan yesterday to legalize casinos in the Granite state.
The 173-144 vote against adding one casino in New Hampshire was rebuke for Gov. Maggie Hassan, the main backer of more gambling. Other proposals to allow six slots parlors were also rejected.
It would be nice to say the vote signals that the tide is turning against casinos, which have failed to deliver on many of the promises in other states. But it is more likely the vote is a testament to the truly democratic way New Hampshire's House is structured. The members are only paid $100 a year and many are retirees. Unlike other states, New Hampshire's House members are not slick career politicians beholden to special interests.
Most important, the House members understand that a public policy built around inducing residents to gamble away their hard-earned money is a bad way to fund the government.