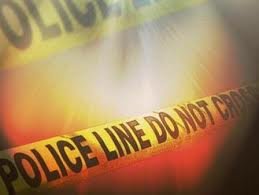 A 39-year-old man jumped to his death at Genting's slots casino in Queens, N.Y., the New York Post reported.
Sadly, suicides related to a gambling problem are not unusual. But the Post story claims – emphasis on claims – that the gambler was on a winning streak. "He was not in the hole," the source told the tabloid newspaper. "Actually, he was up."
First of all, it defies logic that a person would go on a winning streak and then jump 30 feet to their death in the middle of the casino. But even if true, the fact that casino sources felt the need to make clear that the gambler was "up" underscores the reality that gambling addiction can cause people to kill themselves. The reporting in this incident also underscores how the casinos and police often conspire to soften or even cover up suicides at casinos. (Getting assigned to a casino is considered a cushy assignment for police, who get to know workers and gamblers.)
Despite those efforts, there is no denying the link between gambling and suicide. In fact, Las Vegas – the biggest casino outpost in the country – is considered the suicide capital of America. But as more states legalize casinos, more and more gamblers are committing suicide across the country.
Just consider: In Gulfport, Mississippi, suicides skyrocketed 213 percent in the first two years the casino there opened. In Biloxi, suicides increased 1,000 percent in the first four years, according to this report. Indeed, the National Council on Problem Gambling, citing various studies, reports that 20 percent of pathological gamblers attempt suicide — a rate higher than for any other addictive disorder. The New York Times reported way back in 1997 that the rise in gambling matched an increase in suicides.
Read this sad story from a mother whose son had a gambling problem and ultimately killed himself. Here is just a random sampling of other casino-related suicides:
* Earlier this week, a Louisiana police chief shot himself in the head at a casino in Biloxi, Miss.
* In October, a 19-year-old committed suicide by jumping from the parking garage at the Showboat Casino in Atlantic City. (Read more here.)
* In 2013, an Illinois mother of three killed herself after her gambling addiction was exposed.
* In 2013, a woman jumped from the parking garage of a casino in Detroit. The police did not release her name let alone details as to the cause.
* In 2012, a man shot a killed a woman and then killed himself at a Las Vegas casino.
* In 2012, a woman jumped from the parking garage at a casino in Indiana. Again, ploice did not release any details as to the cause.
* In 2011, a 21-year-old Pennsylvania man killed himself by driving his car off the top of the parking garage at the Sands Casino in Bethlehem. (Read more here.)
* In 2009, a man shot a casino worker in Atlantic City and planned to kill himself but was stopped by police. He had a suicide note on him.
* In 2005, a 23-year-old gambler shot himself in the mouth at a casino in Illinois after losing $900 in less than 15 minutes playing blackjack. (Read more here.)
* In 2000, an off-duty police officer who lost more than $15,000 at a casino in Detroit pulled out his service revolver and shot himself in the head. (Read more here.)
* In 1999, a string of three suicides in eight days at casinos in Atlantic City prompted The New York Times to detail how such killings are regular worry at casinos.
Beyond suicides, the stress of gambling losses leads people to smash slot machines in anger as The New York Times detailed here. The slot smashings took place at the same Genting casino in Queens where the gambler committed suicide.